Proficient Team of Go Beyond Greatness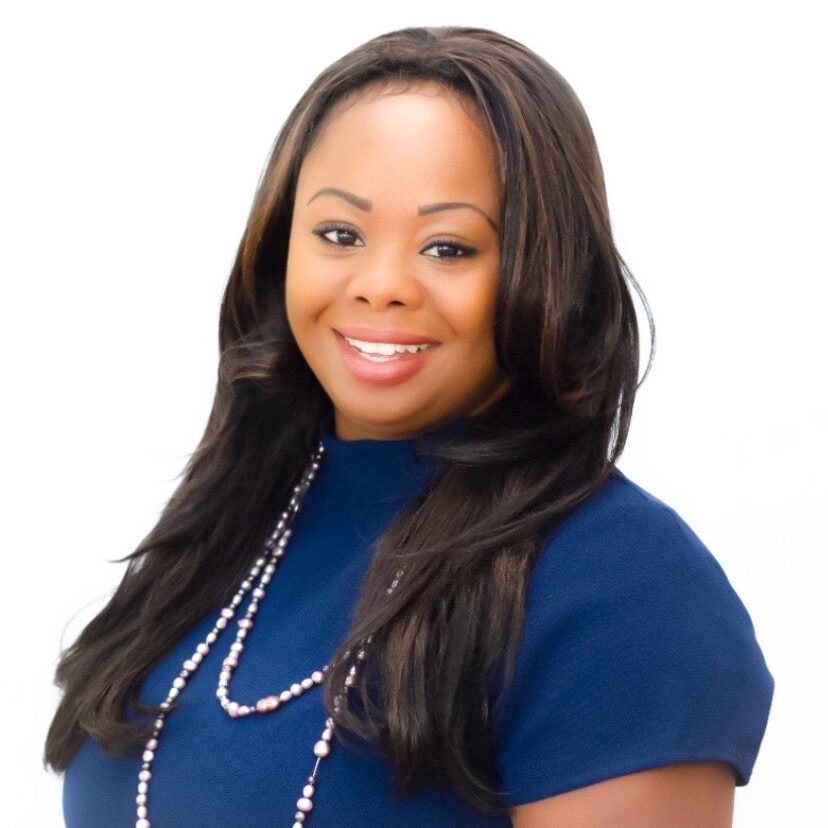 Ashley Knox, MPS
Executive Director
A native of Ulster County, NY, Ms. Knox is a Public Speaker and Educator with over fifteen years of experience developing educational leadership programs for high schools and colleges across the globe. Her mission is to empower young people to become great leaders of tomorrow. Ms. Knox holds a Master's degree from SUNY New Paltz in Humanistic and Multicultural Education; a Bachelor's degree in Sociology and Latin American and Africana Studies from SUNY New Paltz. Ashley is also an alumna of SUNY Ulster and Kingston High School. Ms.Knox presented as guest speaker for the 2020 NY Association of Training and Employment Professionals (NYATEP), Youth Practitioner's Conference with an inspired TED Talk entitled "BELIEVE: Empowering Youth in Times of COVID 19. " NYS Ulster County Executive Pat Ryan recognized Ms. Knox and her work at the 2020 State of the County Address "building Ulster County for the next generation." She serves as a Board of Trustee of the Community Foundation of the Hudson Valley, Board Member for the Hudson River Sloop Clearwater, member of the Association of Junior Leagues – Kingston, NY Chapter. Ashley has received numerous awards including the 2018 YWCA of Ulster County Tribute to Women. Read More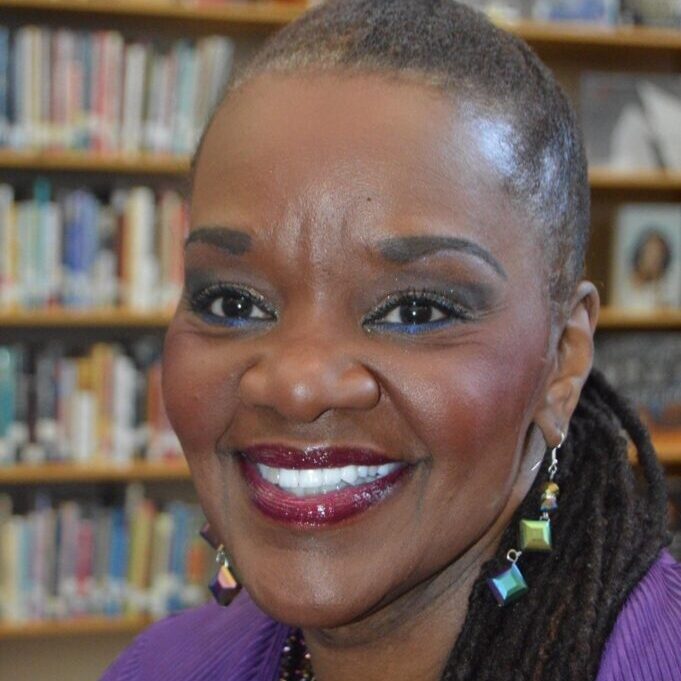 Ruth Howell-Johnson, MSEd
Program Manager
A native of The Bronx, New York, Mrs. Howell-Johnson is a Professional Educator, Counselor, and Career Development Specialist with 3 decades of successful experience in program administration, career counseling, and development, personal counseling, academic advisement and mentoring youth and adult clientele. Ms. Howell-Johnson holds a Bachelor's Degree in Psychology from The City College of New York and a Master's Degree in Counselor Education from Lehman College. Driven by her passion, Ms. Howell-Johnson comes with a diverse experience working with clients in career development, teens, young adults, and non-traditional students. She serves on the Advisory Board for the Hudson Valley Veterans Alliance, and she contributes regularly to the Wounded Warrior Project, Disabled American Veterans, and many more. She is a member of the American Association of University Women, Dutchess County Bringing Agencies Together, National Career Development Association, and the SUNY Career Development Organization. Read More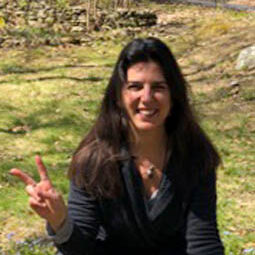 Ali Abbruzzi, MA
Mindfulness Yoga Instructor
Ali Abbruzzi is a certified NYS K-12 public school teacher with over 20 years of classroom experience. Additionally, she is a seasoned yoga instructor with specialty certifications in Adolescent Yoga, Restorative Yoga, and the Yoga of Dance. Currently, she is pursuing an Advanced Certificate in Health & Wellness and Health Education. She is deeply committed to bringing Yoga and Mindfulness into the schools and believes in making these transformative practices accessible to all. Ali serves on the RVCSD Health & Wellness Committee and is the creator of "Time to Relax," a free Youtube video series. Her joyful classes are fundamental in nature, focusing on basic poses, proper alignment, and slow, flowing sequences harmonizing breath, body, and mind. Ali is a life-long seeker who has discovered that the greatest gifts of healing and peace lie within. With a light-filled and open-hearted approach, Ali's ultimate aim is to connect her students to the divine birthright of joy, health, and balance inherent in all of us. Read More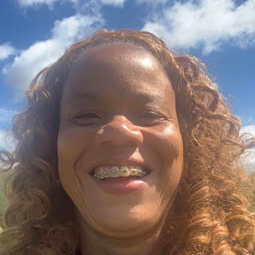 Renee Wilson, MA
Education Instructor
Mrs. Wilson retired NYS public teacher is known by many in her community as a Learning Specialist, Advocate, and Mentor. She currently works as a Life Skills Teacher for Fallsburg Junior-Senior High School. Outside of the classroom, Mrs. Wilson comes with a commitment to address food insecurities in her community.
Her motto is "Feed the Children – Feed the family". Feeding our children and adults is not just about food, it's about nurturing. I have learned as a teacher that you can build some nice rapport with children by feeding them and at times they go back home and encourage their parents to have a better rapport with educators. We all have a story about "Why did you become a teacher? As a senior in high school, my guidance counselor met with me and my parents. He told me that I would not be able to go to college because I had a 70 average in academics. I am here today to continue sharing my story to share with teachers, administrators and others in education that we may not all be college material but we have to be given the choice to be taught in the way we learn. Read More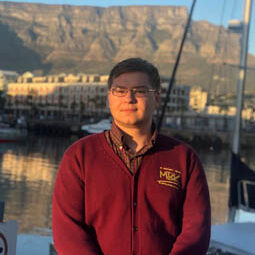 Victor Blinov
Intern
Mr. Blinov is a full-time college student at SUNY Old Westbury. Mr. Blinov became a member of Go Beyond Greatness his Junior year at Ellenville High School. When asked how GBG impacted his life after graduation, Mr. Blinov quotes, "I have not been the same since. I used skills that I learned in the GBG workshops to help increase my job opportunities while helping people. Since then, my opportunities increased. I worked as a Youth Counselor at Camp Ramapo in Rhinebeck, NY, and also landed a part-time job after school at a local pharmacy. Now that I am a graduate, I returned to GBG to give back and assist in the mission of turning young people into college and career-ready adults." Read More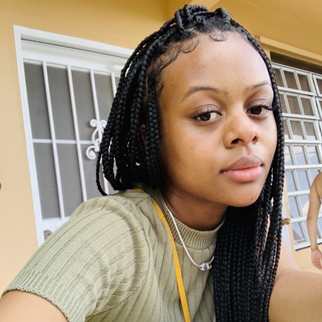 Shayanne Guzman
Intern
Ms.Guzman is a college senior from the State University of New York at New Paltz, studying Sociology with a concentration in Human Services. Through the use of her communication and technological skills alongside her education she hopes to reach her aspirations of becoming a substance abuse counselor and a prison rehabilitation social worker. When asked about what Go Beyond Greatness means to her she stated, "Go Beyond Greatness means pushing yourself to do more, when you think you're not capable. It means to never limit yourself, and to go beyond your fullest potential. Read More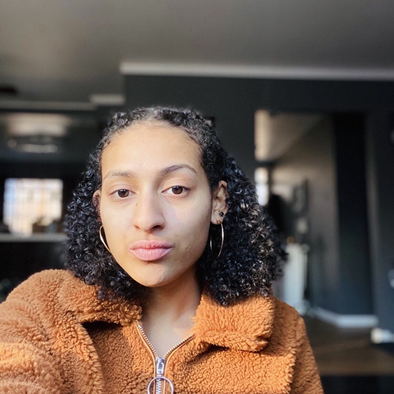 Tiana Figeroua
Intern
Ms. Figeroua is a senior college student attending the State University of New York at New Paltz. She focuses her studies in Sociology with a concentration in Human Services and Black Studies. As she continues her education and commitment to serving the needs of others, she is working toward her dream of opening a non profit organization for low-income people of color. Ms. Figueroua is described by her peers as compassionate, altruistic, and hard-working. In an interview, she described GBG and what it means to her, "Go Beyond Greatness means doing more and seeing more for yourself than you thought possible. It provides you with amazing resources and access to countless opportunities you may not be able to get anywhere else." Read More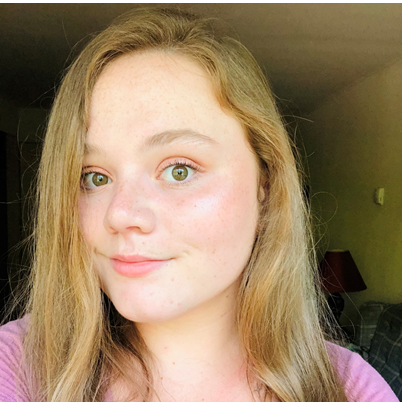 Sophie Rhind
Intern
Ms.Rhind is a senior college student at the State University of New York at New Paltz. Her field of studies includes majoring in Sociology with a concentration in Human Services and minoring in both Psychology and women, gender, and sexuality studies. Her goal is to get her master's degree and go on to open an inclusive daycare for children with both physical and mental disabilities. Her life-long compassion for children is best highlighted by her many years of volunteering across New York with the Kiwanis family. She is described by her peers as determined, kind, and creative. When asked what GBG means to her, she stated " "To me going beyond greatness means when you reach for the stars keep going to find the galaxy. It means stretchers beyond our wildest dreams and becoming the best version of ourselves." Read More
Great leadership usually starts with a willing heart, a positive attitude, and a desire to make a difference.
– Mac Anderson
Go Beyond Greatness Inc. Advisory Board
Jaqueline Lieske
is a nonprofit consultant and writer. She brings 11 years of experience in communications, fundraising, and philanthropy to the Go Beyond Greatness Advisory Board. As an Ulster County native, she's committed to serving organizations that improve lives locally.
Frank Mulhern
is the Family and Community Engagement Programs Coordinator/ My Brother's Keeper Grants for Ellenville Central School District. He also served as former Administrator of Beacon City School District and Hudson Valley City Schools. ​​Frank is the Founder and CEO of Global Opportunities for Youth, conducting International Youth Study Tours for high school juniors and seniors from 2000- present. Study tours are designed to expand global consciousness through international travel and hands on service learning experiences.
Lucy Swenson
Is the owner of The Turning Mill Graphic Art Studio providing a full spectrum of design services in marketing, promotional, and advertisement for over 30 years. She is a strong advocate in youth development and education. She has developed program brochures, audio and video production, and websites for a number of educational professionals. Lucy supports young people that take charge over their life success.
Maureen Bowers
Is a long time advocate in education serving on a variety of not-for-profit boards for over 25 years including Center for Creative Education, TMI Project, and previous trustee of the Kingston City School District Board of Education. She is known for her collaboration between arts and education with a commitment in supporting new initiatives in public school education for higher achievement and student success.
Nancy Plumer, MS
Is a former public school teacher and principal. She is a long time transformation trainer/teacher/author/healer who has spent more than 30 years in various holistic healing modalities. Nancy maintains a private practice of energy healing and spiritual counseling. She is a consultant and trainer for organizations, schools, and government agencies throughout the United States.
Joe Phelan
is a recently-retired 46-year public school career educator with a variety of instructional, supervisory, and managerial experiences. He has held related professional positions in New York State public schools during that time. These include successful careers as middle school/high school English teacher, junior-senior high school principal, and Superintendent of schools, including Rhinebeck Central School District for the past 22 years. Joe is a successful and respected school leader, consensus-builder, and innovator. Joe also serves as a SHV Senior Fellow, with a focus to address sustainability, climate change, and other current environmental concerns in collaboration with students, educators, community and business leaders.
Helen Edelstein
Is a former teacher and educational administrator. She is a Certified Rehabilitation Counselor with over 30 years experience in developing and implementing vocational rehabilitation and psychiatric rehabilitation treatment services. Helen has served on County and Statewide advisory councils with a focus on mental health and workforce development and on not for profit boards including the YWCA and Raising Hope. Currently she is a Consultant specializing in workforce training, grant writing and policy development and serves as a member of the Board of Directors of NY StateWide Senior Action Council.
Manna Jo Greene
is a lifelong environmental professional and community activist who serves as the Environmental Action Director for Hudson River Sloop Clearwater. Former the Recycling Coordinator/Educator for the Ulster County Resource Recovery Agency for more than 10 years and a registered Critical Care Nurse for 22 years. Manna Jo avidly supports collaborative land use planning and problem solving. Working to promote sustainable agriculture and green building and landscaping practices, she teaches communities how to integrate environmental preservation, economic prosperity based on quality of life indicators and social equity using effective communication. Manna also serves as Ulster County Legislator from District 19, Towns of Rosendale and Marbletown.
Eva Jackson
comes with many years of experience in the medical, human services, and higher education industries. She serves as the Director of Employee Relations at Marist College with areas of expertise in employee and labor relations